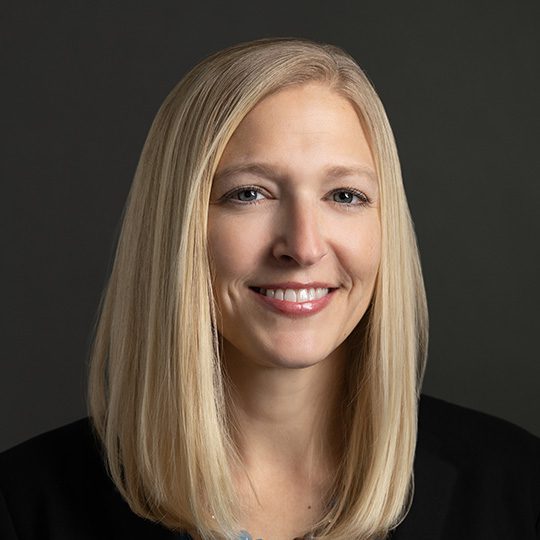 Senior Vice President, Head of Business Development & Strategy
Kim Jaffe, PhD has more than a decade of experience of varying positions in the biotech industry, including head of research and development, as well as overseeing business development and operations at two different clinical stage, publicly traded oncology companies.
Dr Jaffe received her bachelor's degree in cell and structural biology with a minor in chemistry from the University of Illinois at Urbana-Champaign, and her PhD in biochemistry, cell biology, and molecular biology from Northwestern University. She completed her post-doctoral training in cell and molecular biology at Princeton University.
In 2011, she joined Oncobiologics, a biosimilars company, where she served as the head of cell line development, played significant role in the regulatory filings, and was instrumental in the early development of the biosimilar product LYTENAVA™, which was submitted to the FDA for approval in early 2022.
In 2017, she moved to Advaxis, a public, late-stage clinical oncology company. Here, she was able to bridge the gap between the R&D and product development groups to bring two neoantigen therapies to the clinic before transitioning to the head of R&D.
Prior to joining BlueSphere, Dr Jaffe was at OncoSec, a public, clinical stage immuno-oncology company. As Associate Vice President of Business Development and Operations, she was instrumental in several licensing deals, as well as a large strategic transaction. In addition, Dr Jaffe oversaw all non-finance related operations while at OncoSec.