Pittsburgh offers a true work-life balance
Our headquarters are located in Technology Drive, right on the Monongahela River in the heart of Pittsburgh, a thriving health technology hub and home to the Centre for Biotechnology and Bio–engineering. Pittsburgh is more than just an exciting place to work. It has a dynamic arts and culture scene, beautiful scenery and some of the highest living standards in the US despite the cost of living being well below the national average.
Work in a city with deep historical roots and an exciting future
Fortune magazine rated Third Best City for Business
Pittsburgh has played an important part in US history, boasting a flourishing economy since the turn of the twentieth century due to its wealth of natural resources, steel production and transport links to the Midwest. When steel production ceased in the 1980's, Pittsburgh re-invented itself as a hub for education, medicine and research.
Google, Apple, Microsoft and Amazon now all have offices in Pittsburgh as well as numerous health technology start-ups, and Fortune magazine rates Pittsburgh as the Third Best City for Business. To find out more about the history of Pittsburgh and future developments check out visitpittsburgh.com.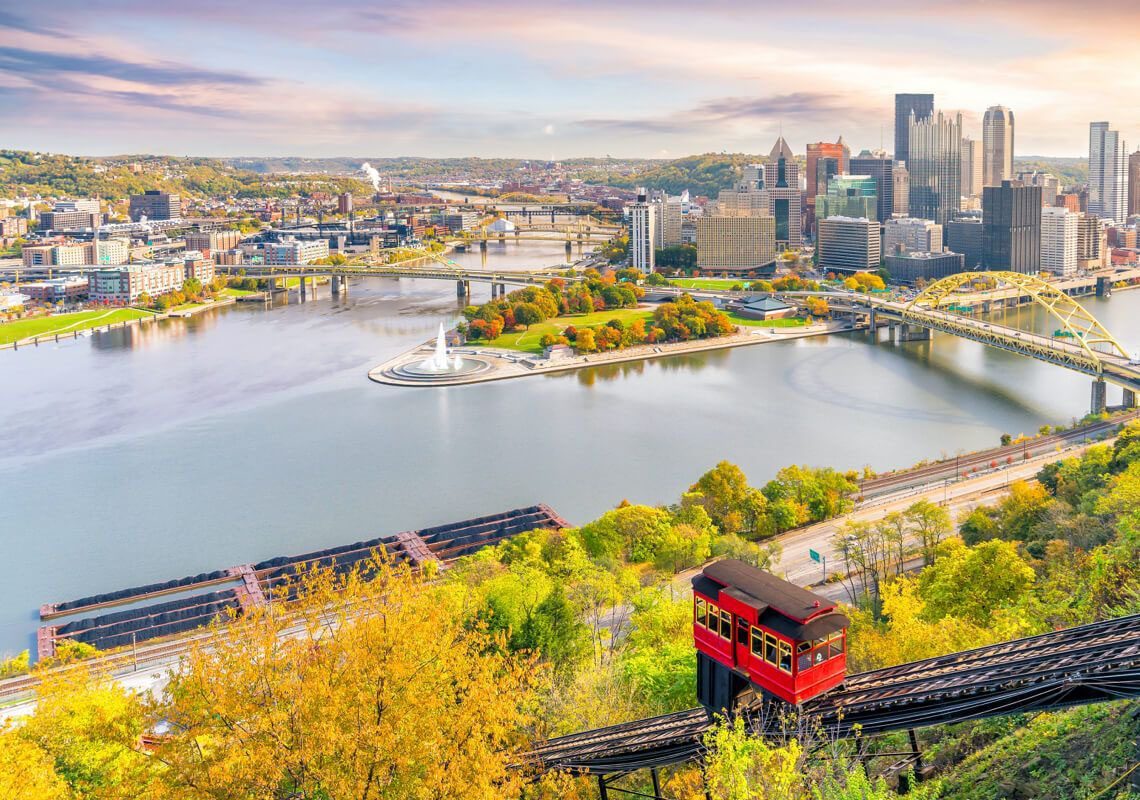 Benefit from high living standards and a real sense of community
Reader's Digest rated 5th best city to raise a family, the cost of living is 7% below the national average and Pittsburgh is ranked as a top most livable city by the Economist.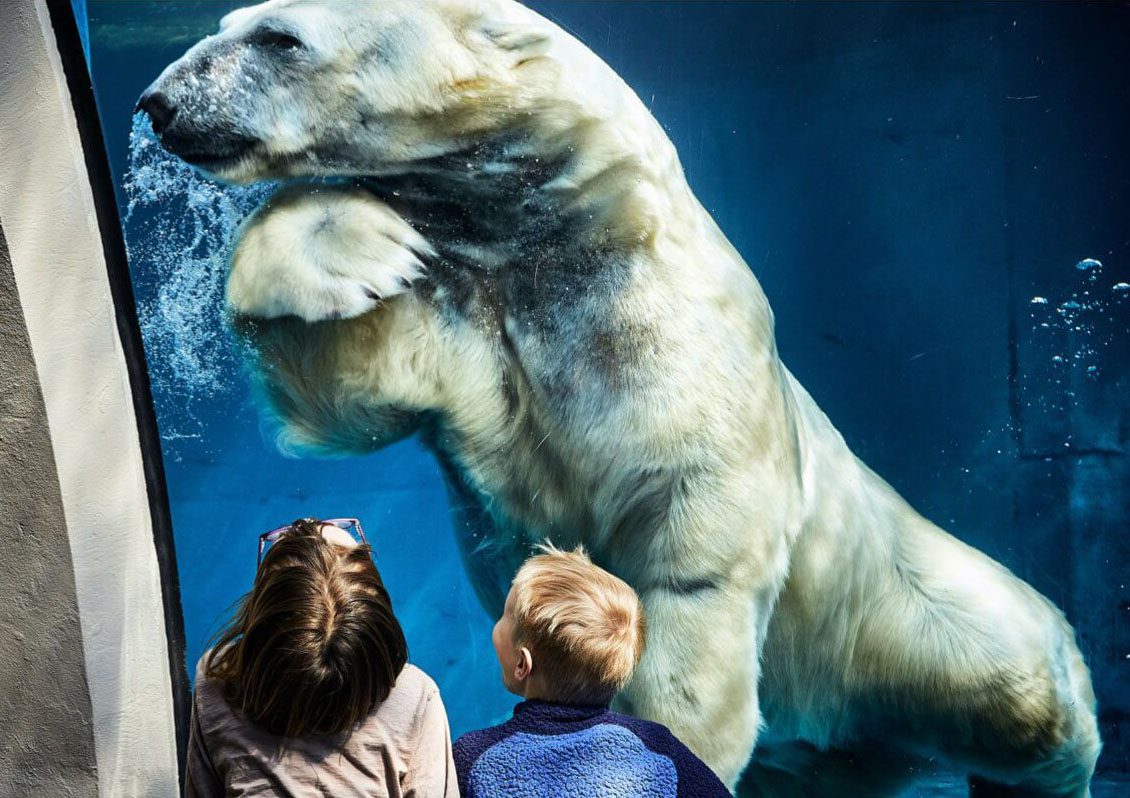 Pittsburgh has a diverse landscape and neighbourhoods to suit everyone, whatever your priorities. Pittsburgh is home to fantastic school districts, great healthcare and 29 colleges and universities. 
Pittsburgh is among the top cities for educated young people, behind only Washington, D.C., Boston and San Francisco. Pittsburgh was rated the 5th best city to raise a family by Reader's Digest Magazine and cost of living in Pittsburgh is 7% below the national average.
'Pittsburgh is the perfect combination of innovation and history. It provides a wealth of opportunities for people to explore their interests anywhere from scenic hikes, attending the symphony, or cheering on champion sports teams.'
Jen R, Research Associate
Pittsburgh has a vibrant arts & culture scene
Rent.com ranks Pittsburgh 3rd in the U.S. for art, including density of museums, art organizations, theaters, artistic collectives and performing art venues.
Pittsburgh is a city of diverse cultures, communities and neighborhoods creating a vibrant arts and cultural scene. With numerous theaters and performance venues, Pittsburgh is home to the Grammy®-award winning Pittsburgh Symphony Orchestra, Pittsburgh Ballet Theater and Pittsburgh Opera.
Pittsburgh's Cultural District in the heart of Downtown Pittsburgh offers shopping, dining, world-class theaters, public parks, art installations and a dozen art galleries. Continually ranked as a best city for craft beer enthusiasts, Pittsburgh is home to 38 breweries as well as numerous wineries and distilleries. Farm fresh food has always been important in Pittsburgh and farmers' markets are a well established part of Pittsburgh culture.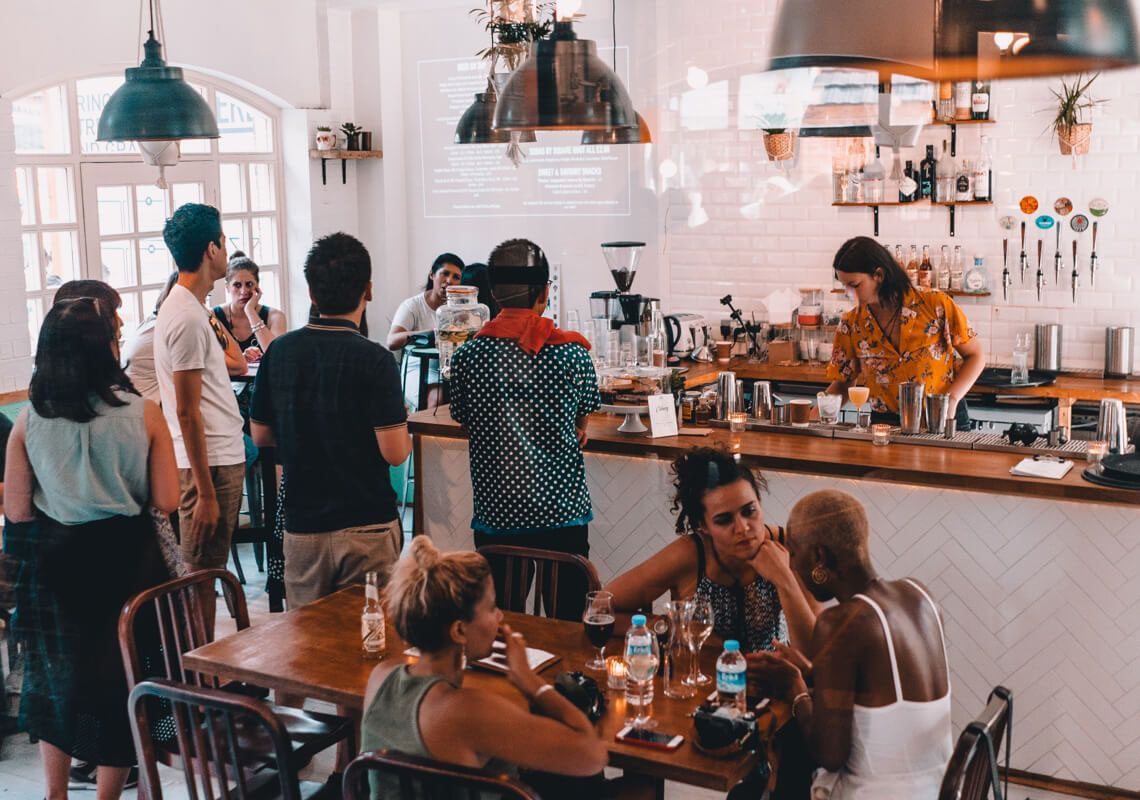 Offering something for everyone
WalletHub named 5th Best City for an active lifestyle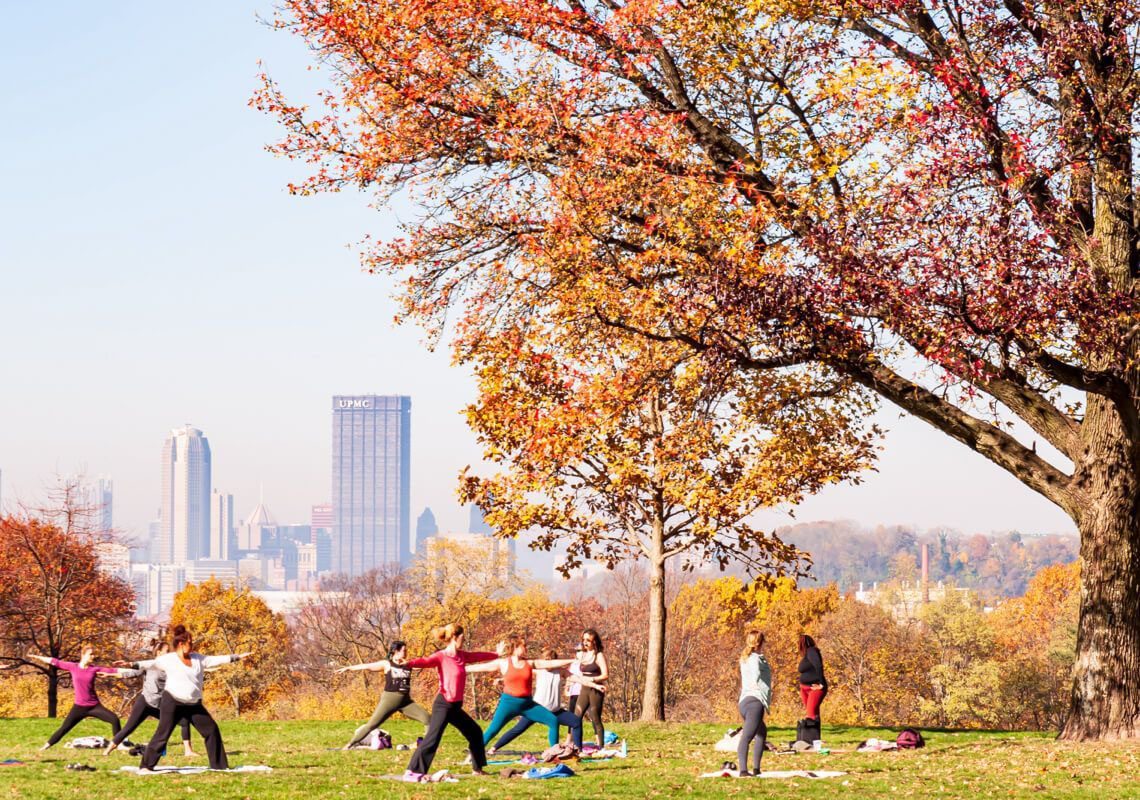 With numerous rivers, nature trails and parks Pittsburgh is a great place to enjoy the outdoors. WalletHub named Pittsburgh as the 5th Best City for an active lifestyle and BIKE Magazine ranks Pittsburgh as the 5th best place to live and ride in the US. Whether you are a fan of baseball, hockey, football or soccer, Pittsburgh is home to some of the region's best sporting teams.
Pittsburgh prides itself on inclusivity and diversity. It is home to the PGH Equality Center which supports the LGBTQIA+ community in Pittsburgh and BlackOwnedPGH, a non-profit organization supporting economic equality for black business owners in Pittsburgh.
Take a look at
current openings
and be a part of our vision in giving every patient with cancer the opportunity for a cure.