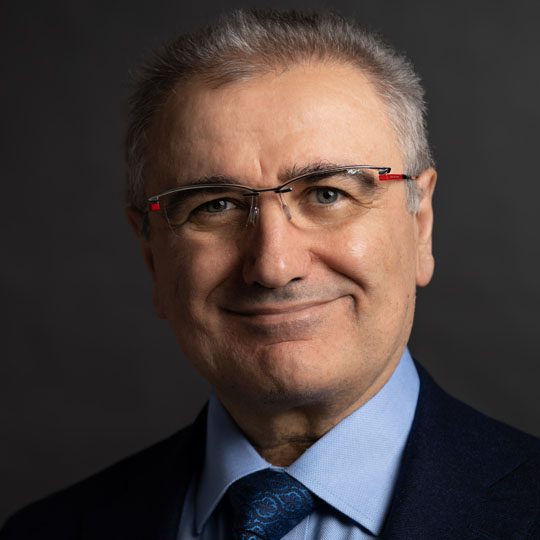 Dr. Erkut Bahceci, Chief Medical Officer, brings a wealth of experience in the drug development space to BlueSphere Bio. Erkut received his MD degree from Marmara University in Istanbul, Turkey. He did his residency training in Internal Medicine at Mercy Hospital in Chicago and National Heart Lung and Blood Institute, National Institutes of Health in Bethesda, Maryland, followed by fellowship in Hematology and Oncology at National Heart Lung and Blood Institute. He was appointed to the faculty of the Yale University School of Medicine in 2000, where he performed allogeneic and autologous stem cell transplants, and conducted research on immunotherapy, including chimeric activating receptor (CAR) T cell therapy, until 2007.
Dr. Bahceci joins the BlueSphere from Takeda, where he was the Senior Vice President and Head, Oncology Development, leading the development of new cancer drugs with multiple modes of action. Prior to that, he worked at Astellas for a decade, working in roles of increasing responsibility up to the Head of Clinical Science, Hematologic Malignancies. He led the development of gilteritinib from first-in-human to worldwide approval in relapsed or refractory AML. Prior to joining Astellas, he worked at Bristol-Myers-Squib, leading the US team for dasatinib. Erkut began his career in the pharmaceutical industry at Bayer.
Dr. Bahceci is a leader in bringing forth innovative trial models, as well as applying quantitative decision-making rules to accelerate development and decision-making in the oncology drug development space.